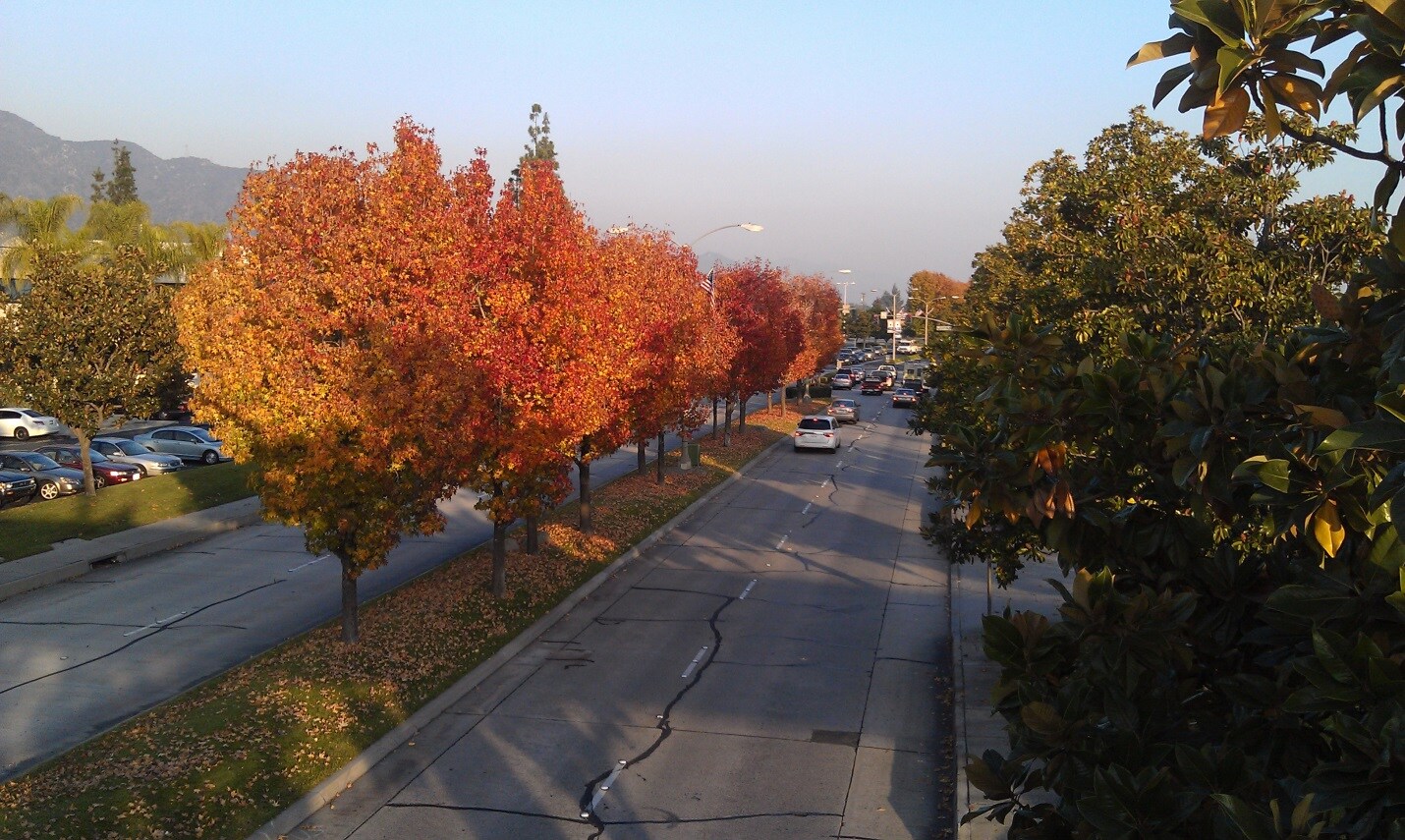 Image from Howcheng 
Welcome to Sierra Chrysler Dodge Jeep Ram's Blog! We're a proud dealership serving new and used Chrysler, Dodge, Jeep and Ram vehicles to customers in the Monrovia, Pasadena, and greater Los Angeles, CA areas.
In sunny California, there are endless places to visit. Driving around and through the diverse neighborhoods of Southern California is part of our everyday lives. Here are 5 of our favorite places that never gets old, and they're within driving distance of Monrovia..
1. Old Town Pasadena
Distance from Monrovia: 10 miles
If you live anywhere in the East Los Angeles area, visiting Pasadena is almost inevitable. What makes Pasadena, and particularly Old Town Pasadena, a fun place to visit are the various places for shopping and good eats. There's a store for everyone in Old Town Pasadena! In addition to nationwide retailers such as H&M or ZARA, there are also local stores and events such as the Farmers Market every Sunday. Pasadena is the perfect balance of the hustle and bustle of city life mixed the leisurely atmosphere of suburban life.
2. Downtown Los Angeles
Distance from Monrovia: 20 miles
One of the things that make Monrovia, CA a convenient place to live is how close it's located to Downtown Los Angeles. When you visit downtown LA, grabbing a bite to eat is a must. Food is a great way to experience the diverse cultures that make up Los Angeles. The Grand Central Market is a paradise for food lovers. For those who prefer the arts, the Los Angeles County Museum of Arts has a wide variety of exhibits and displays available for visitors. You can always find something interesting at ethnic hubs such as Chinatown and Little Tokyo.
3. Hollywood
Distance from Monrovia: 20 miles
Although Hollywood is mostly a place for tourist and local residents wouldn't normally visit here, it still has its fair share of entertainment. Catch a show at one of the many theatres, or go shopping at the Hollywood & Highland mall. Grab food afterwards in nearby Koreatown for some authentic and delicious Korean food. For healthier activities, hike up to the famous Hollywood sign!
4. Monrovia Canyon Park
Distance from Monrovia: 4 miles
One of the benefits of living in the San Gabriel Valley of Los Angeles is the nearby parks and hiking trails. Monrovia Canyon Park is the perfect place to breathe in some fresh air, enjoy the natural beauty of the San Gabriel Valley, and spend some quality time with your friends and loved ones. What makes Monrovia Canyon Park special is the beautiful waterfall at the end of the hike. Appreciate the wonderful weather of southern California and get healthy with recreational hikes!
5. Disneyland
Distance from Monrovia: 33 miles
You can't really call yourself a true, SoCal resident if you haven't been to Disneyland. It's the happiest place in the world, and it's where magic happens. There's always new events happening and the rides never get old. It's family friendly and there's something for people of all ages. Although, it's a bit of a drive from Monrovia, think about the hundreds of thousands of people who take trips from the other side of the country just to visit Disneyland for a few day. Living only 30 miles away from Disneyland is a blessing.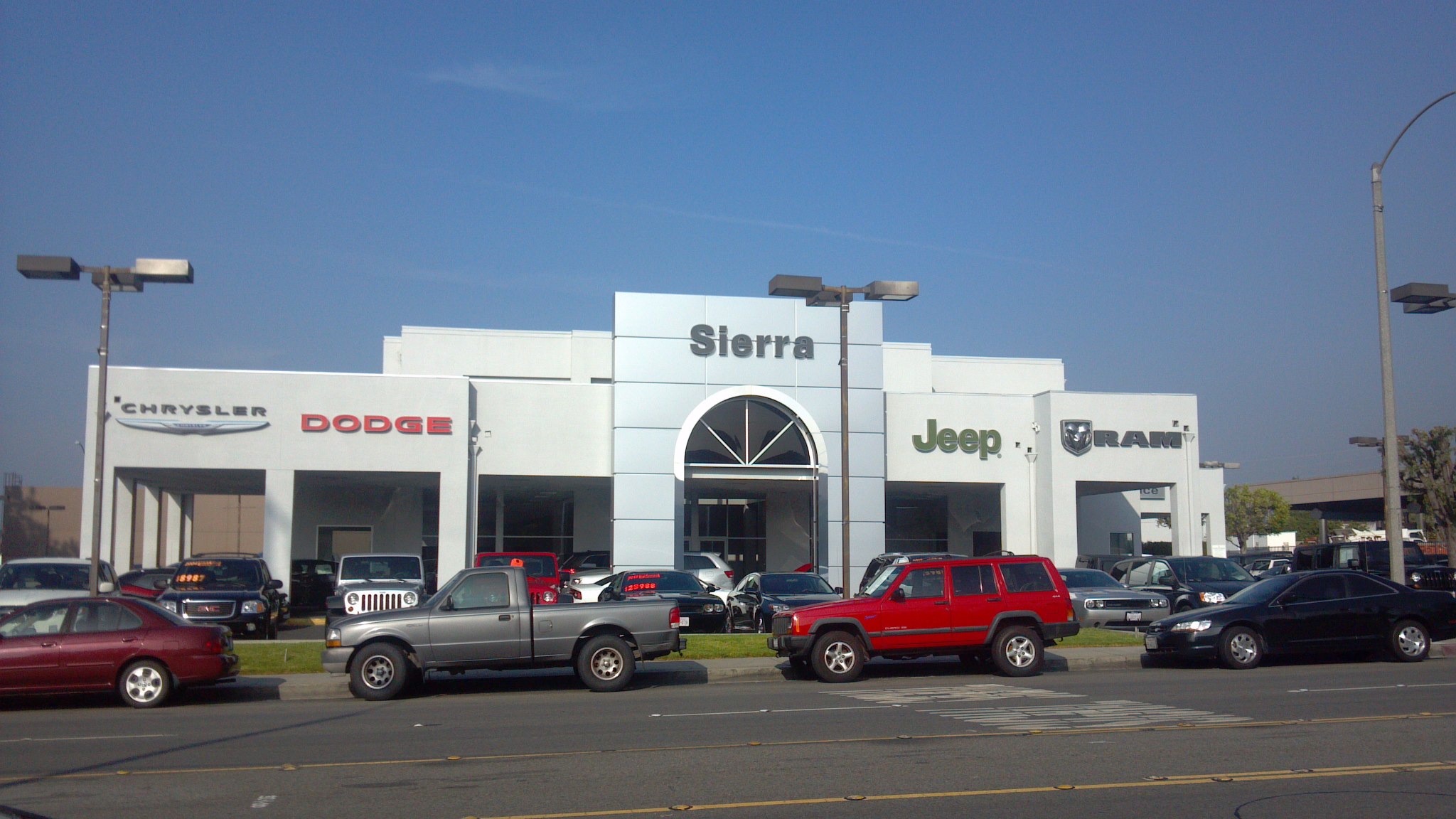 Sierra Chrysler Dodge Jeep Ram is proud to be your new and used car dealership near Pasadena, CA. We have the perfect vehicles for you to drive around and visit all the places we mentioned. Visit our dealership in Monrovia, CA today!