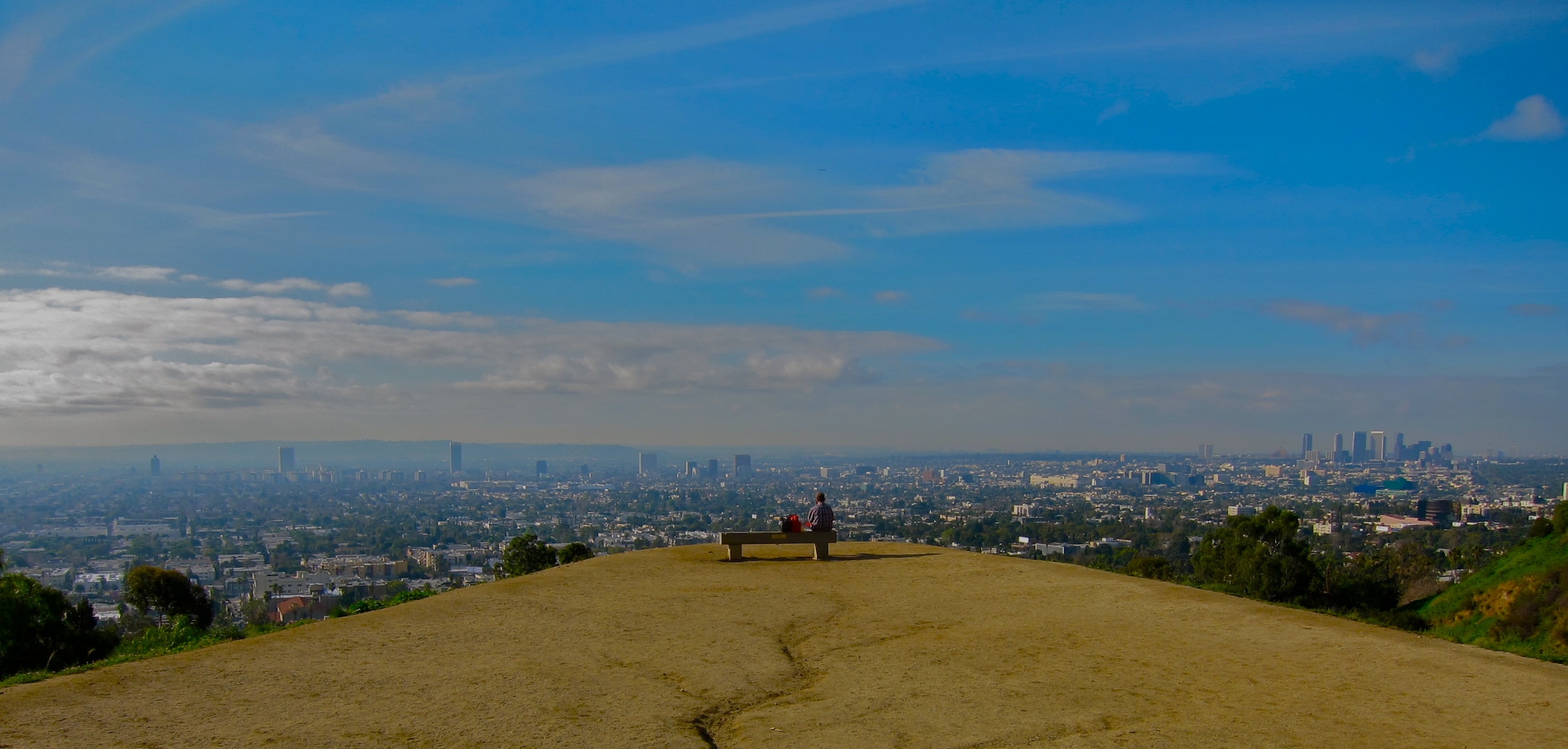 Looking for somewhere in Los Angeles to get away for the weekend? While known for its art, culture, and tall buildings, LA offers much more than meets the eye. Get out of the city and take a breath of fresh air in the natural hidden gems of Los Angeles County. Bring your Jeep Wrangler out to the trails and do some hiking with friends and family, or set up camp in your
Jeep Grand Cherokee
and spend the night in the great outdoors. At
Sierra Chrysler Dodge Jeep Ram
, we encourage you to make the most out of your vehicle in the Los Angeles, CA area. Check out some of the exciting hiking trails that we've compiled below.
Runyon Canyon
Distance: 3 miles round trip
Difficulty: Easy-Moderate
The Runyon Canyon trail is one of the easier hiking trails in Los Angeles. With an elevation gain of just 675 feet, you can tackle this hike in less than an hour and a half. There are paved and unpaved roads with clearly marked foopaths, so don't have to worry about getting lost in the woods. The Runyon Canyon trail is easily-accessible and dog-friendly. At the end of the trail, you'll be able to get a great view of the city, so grab your friends and take a hike! You might even spot a celebrity on the trail.
Eaton Canyon 
Distance: 4 miles round trip
Difficulty: Easy-Moderate
The trail at Eaton Canyon is another one of LA's easier hikes, but with the advantage of a majestic view at the end. With an elevation gain of 400 feet, the Eaton Canyon trail leads hikers to a 40-foot waterfall that's not only beautiful, but is also a relaxing reward at the end of the trail. Beginning at the Eaton Canyon Nature Center, the trails are heavily traveled and easy to find. Hiking at Eaton Canyon is one of the more relaxing hikes in Los Angeles.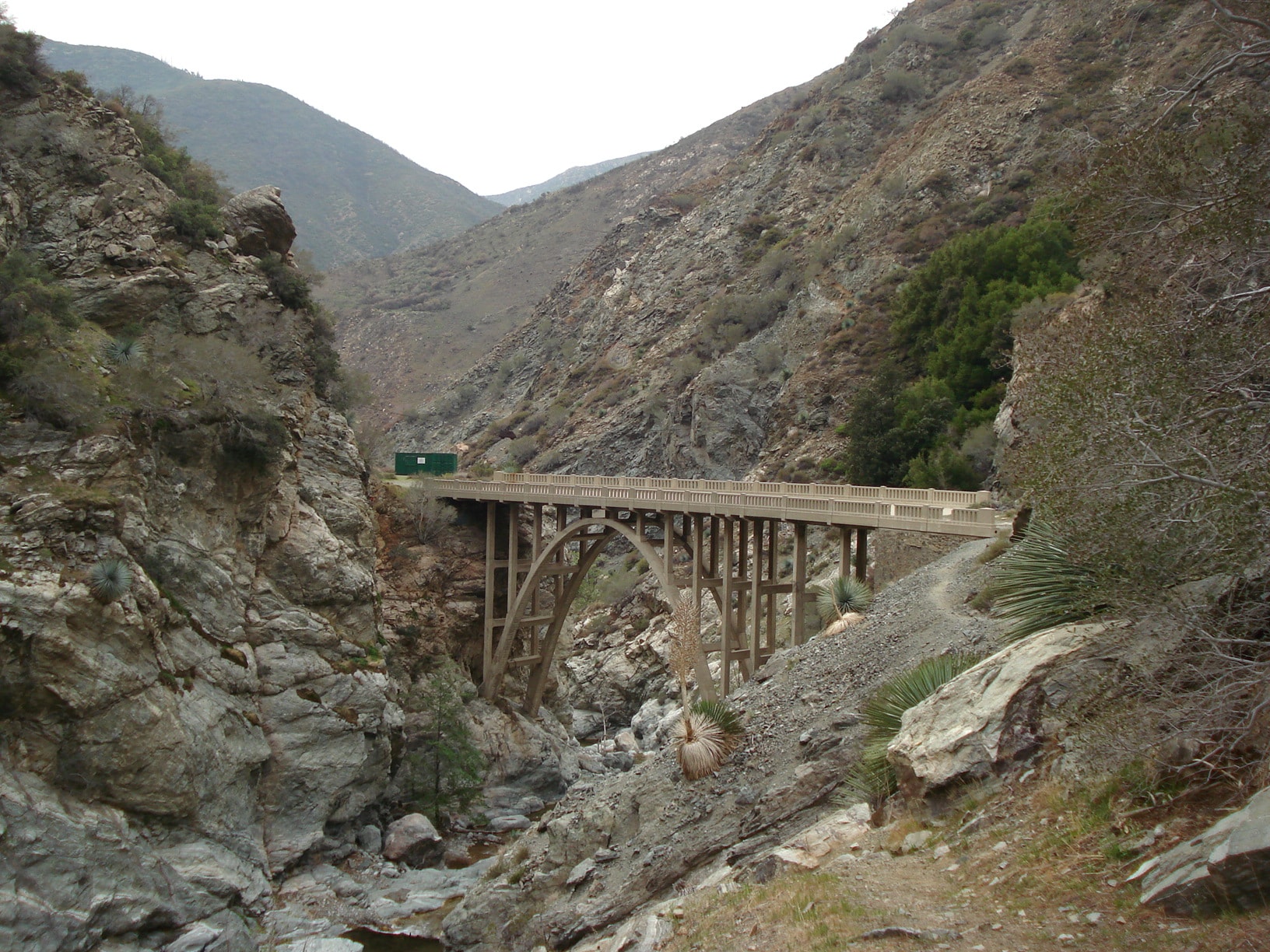 Bridge to Nowhere
Distance: 10 miles round trip
Difficulty: Difficult
One of the more difficult hiking trails in Los Angeles County is the Bridge to Nowhere trail in the San Gabriel Mountains. As you trek through the 10 mile trail, you'll find refreshing streams and swimming holes to cool off in, especially during the hot summer months. The most fascinating and iconic landmark is the 120-foot high concrete bridge out in the middle of nowhere. Although this trail may take up to seven hours to complete, you may want to take your time and enjoy the beautiful surroundings. The Bridge to Nowhere will definitely be worth the effort.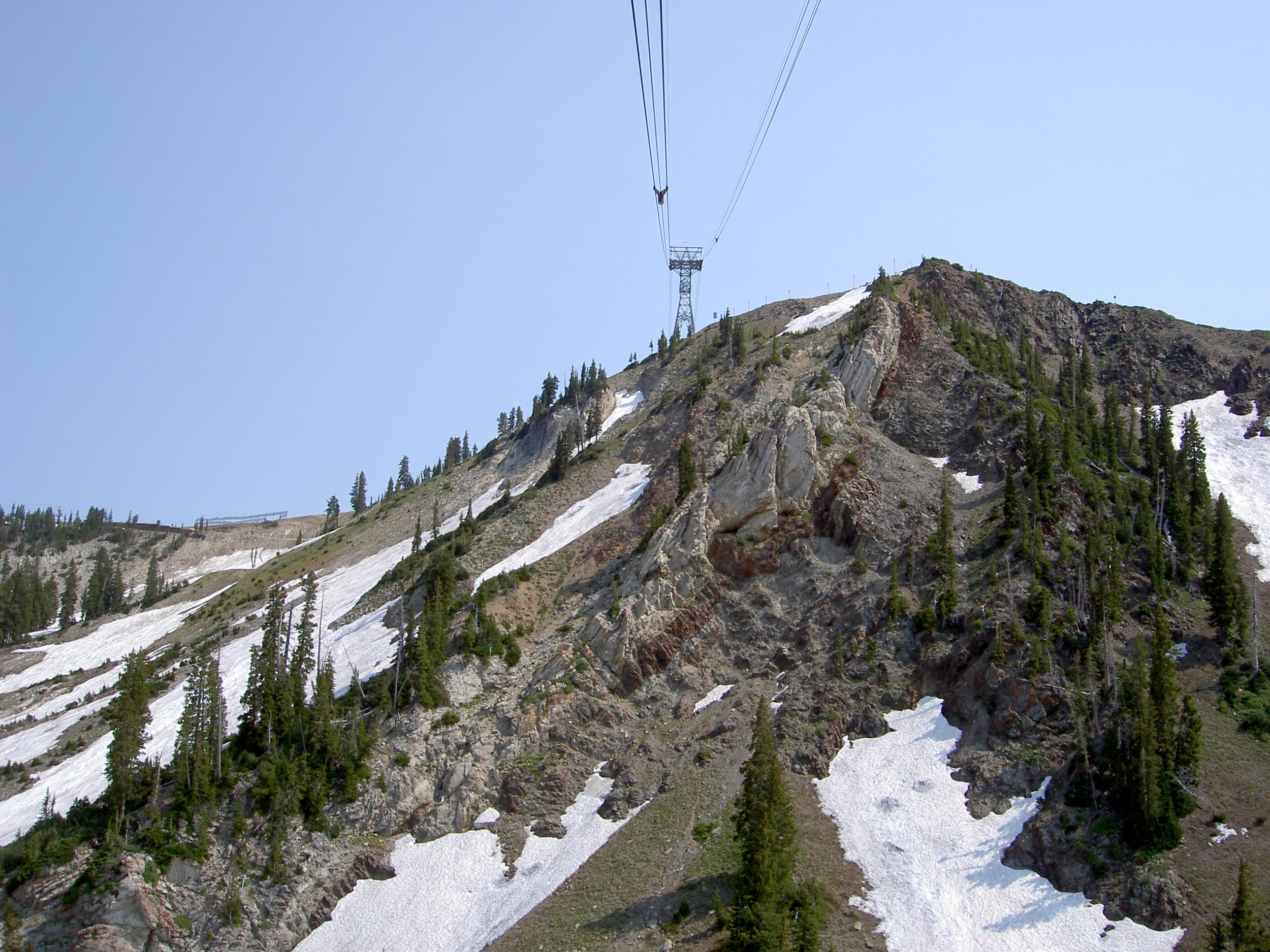 Mount Baldy
Distance: 10 miles round trip
Difficulty: Very Difficult
Hiking Mount Baldy may be one of the most difficult trails in Los Angeles, but if you're up for an adventure and love the great outdoors, this is definitely a hike to try. At a distance of over 10 miles, you'll climb along the Devil's Backbone Trail, which does have a few dangerous spots that you'll want to be extra careful with. The end of the trail will be the most rewarding with an amazing 360-degree view of Southern California. You'll be climbing up an elevation of almost 4,000 feet. This is one trail you'll feel in your legs for a few days.
Whether you're an avid outdoorsman or just a casual adventure-seeker, you'll have many memorable moments with your vehicle. Get out into the open world with a new car, truck, or SUV from Sierra Chrysler Dodge Jeep Ram in Monrovia, CA. Get to your destination safely and comfortably in one of our popular 2015 Jeep models, like the
Jeep Cherokee
, Jeep Grand Cherokee, or
Jeep Renegade
.
Visit our dealership
today and test drive one today. Come see what you've been missing out on!
---