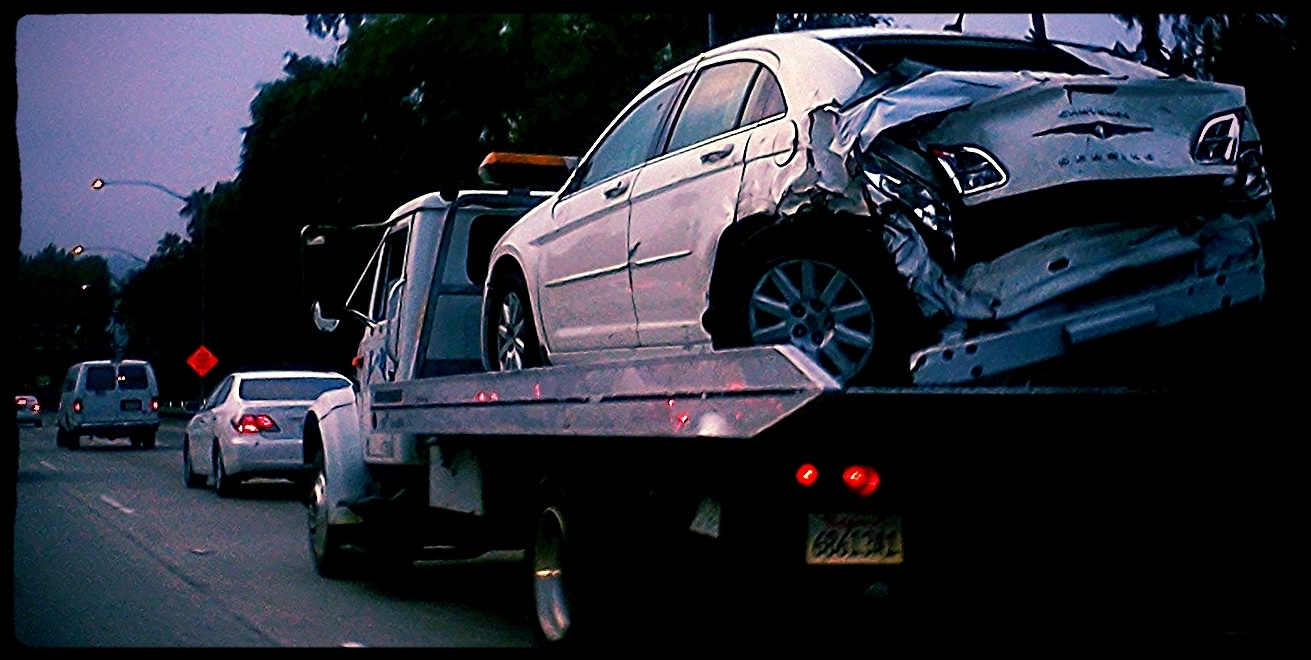 (image by
Chris Yarzab
under
CC BY 2.0
)
Being in a car accident is unfortunate, but it can happen to anyone at any given moment. While there are a number of things you should do after a car accident, the most important one is to remember to stay level-headed. Here are seven things to do following a car accident.1. Remain Calm
The most important thing to remember immediately after a car accident is to not panic. Remaining calm allows you to think clearly and logically. If you're calm, others at the scene will remain calm as well.
2. Check for Injuries
After you have made sure you and your passengers are uninjured, make sure the occupants of the other vehicle(s) are also not injured. If anyone is hurt or you are unsure, call an ambulance for help.
3. Turn on Your Hazard Lights
Alert other drivers on the road that there is a car accident by turning on your hazard lights. If it's dark outside, the flashing lights could prevent another accident from happening. If you have emergency cones or flares, set them up for your safety.
4. If Safe, Move Vehicles to the Side of the Road
If the accident is minor and both cars can move under their own power, move the cars to the side of the road, out of the way of traffic. Doing so could prevent a pile-up or completely stopping traffic.
5. Call the Police
If the car accident is more severe than a scratch or dent, call the police. Having a police officer at the scene ensures that everyone remains calm and exchanges the proper information. Get the officer's information, as well in case you need a police report or someone to testify in court.
6. Exchange Driver Information
You will need the information of the other driver(s) involved in the car accident to give to your insurance company. Copy down the vehicle and driver's information, as well as the insurance information of the drivers involved. Also, try to document the damages to both cars with pictures from multiple angles. You will need these when filing a claim with your insurance company.
7. File a Claim with Your Insurance Company
After you've got the information from the other party involved in the car accident, contact your insurance company to begin the process of filing your claim. Doing this immediately after the accident will allow your insurance company to get started as soon as possible in getting you back on the road.
At Sierra Chrysler Dodge Jeep Ram in Monrovia, CA, we want to remind everyone to drive safely and share the road. If you're in need of a new car, we have a huge selection of new Chrysler, Dodge, Jeep, and Ram vehicles to choose from.